That's right. We're growing again! Our newest bakery just opened in Plantation at 1773 N University Drive just west of the intersection of N University and Sunrise Blvd. New owners and husband and wife team of Pedro and Carolina Escobar are open seven days a week from 6:30 a.m. to 7:00 p.m. Monday through Saturday, and Sunday from 7:00 a.m. to 3:00 p.m.
Located in the Plantation Square shopping center, the new store will offer guests all the traditional Vicky Bakery favorites like authentic Cuban breads, pastelitos, croquetas, pastries, desserts, breakfast items, sandwiches, cakes, coffee, and so much more to satisfy every appetite.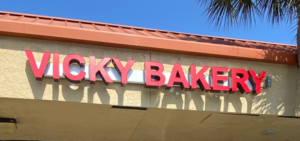 "We are so excited to finally be open," said Pedro Escobar. "Plantation is one of the best places to live and work in all of Florida. It is family friendly, affordable, and a dynamic neighborhood that is great for families, retirees, young adults, and working professionals. We know that the entire community is absolutely going to love having our traditional Cuban bakery right in the heart of the city. And our location near the intersection of N University Drive and Sunrise Blvd is perfect for people to stop in, or order ahead, on their morning or afternoon commutes."
In Plantation, Pedro, Carolina and their team will always be cooking up something amazing. At the heart and soul of it all – they're about comfort food. So, whether you're celebrating a milestone with a custom cake or dessert, or looking for a from-scratch pan con bistec, or just grabbing some quick pastelitos and croquetas from the bakery case – Vicky Bakery Plantation has it all.
To contact the store directly, call 954-533-7760.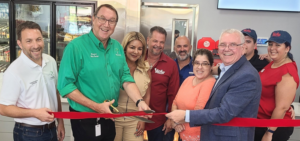 Recommended Posts
Finger Food Catering in Miami at Vicky Bakery
The best party food ideas are fun. Not too fussy, not too formal. Not bland or boring. They catch your eye and draw you in, making you think, "I want to try THAT!" And when you do try it, good party food doesn't disappoint. Even if it's a tiny, one-bite finger food, it packs a […]
Read more