We're experiencing record setting growth across our franchise brand and opening new bakeries across South Florida and Central Florida. To accommodate that kind of development, it's important that we have the right people in place to drive our expansion forward while delivering the best-in-class service, support, and training our franchisees need. That's why we are so proud to name Lola Hernandez as Vice President of Franchise Sales and Development, and Nathalia Diaz as Director of Marketing. This announcement comes as Vicky Bakery is experiencing record setting growth, continuous double digit revenue gains,  expansion into Palm Beach, Southwest Florida, and Orlando, and new strategic investments all while celebrating our 50th year in business.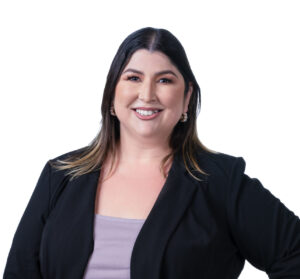 Lola has been an integral part of our company for half a decade now and began her career with us in 2018. She most recently served as Director of New Business, where she oversaw strategic brand partnerships along with franchise development. During her tenure, she has helped us transition into a thriving franchise system with several multi-unit operators. In her new role as Vice President of Franchise Sales and Development, Lola's will be primarily focused on franchise development helping both our existing operators expand into new markets while driving new franchisee development in territories outside our core. Furthermore, she will continue to forge new strategic partnerships with suppliers and vendors while building engaging co-branding agreements with other companies across the Sunshine State.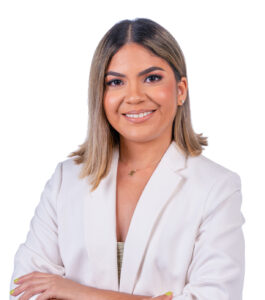 Nathalia Diaz will continue in the Vicky Bakery marketing department now as the Director of Marketing. In her new role, she will oversee all marketing agency partners while providing strategic direction and oversight to the brand's marketing efforts across our nearly two dozen locations. Furthermore, she will continue to innovate and develop unique promotions and campaigns that drive visibility and brand awareness while boosting bottom line profitability across the franchise system.
"Both Lola and Nathalia come to us from unique and extensive backgrounds in marketing, business development, and brand management," said Mauricio Romero, CEO of Vicky Bakery. "Vicky Bakery is set to continue our pace of double-digit sales growth, multiple new territory expansions, and increasing demand for our diverse menu mix. With room for growth in our existing markets and untapped markets that are ripe for development, Lola and Nathalia's proven track record of building relationships that drive performance will position Vicky Bakery to capitalize on our momentum for years to come. We are excited to provide them with this opportunity to take on new challenges and grow with us."
Recommended Posts
Finger Food Catering in Miami at Vicky Bakery
The best party food ideas are fun. Not too fussy, not too formal. Not bland or boring. They catch your eye and draw you in, making you think, "I want to try THAT!" And when you do try it, good party food doesn't disappoint. Even if it's a tiny, one-bite finger food, it packs a […]
Read more