From the time Vicky Bakery first opened 50 years ago in 1972, our brand has been committed to delivering quality food, a variety of choices, and a great experience. Our second outlet didn't open until 1984 and our third came in the early 1990s. Point being, we think very deeply about growth before proceeding. Our current and ongoing expansion phase, while the biggest in our company's history, is still 14 years in the making. Our Cuban roots and steadfast commitment to tradition have allowed us to stand out against the competition, passing along the love, time and traditions that went into making pastries originally in 1972. Today, that set of core values, along with our belief in quality, variety, convenience, and experience, still determines our direction and has kept us on solid footing as we approach nearly 20 units open.
Since day one, we have always subscribed to the idea that the best way to build a business is to exceed guest expectations while delivering upon our brand promise of incredible food and genuine service.
When it comes to guest retention and new guest acquisition, Vicky Bakery believes in a simple but deliberate approach for our brand and our franchisees – build a "people first" culture through every aspect of the business.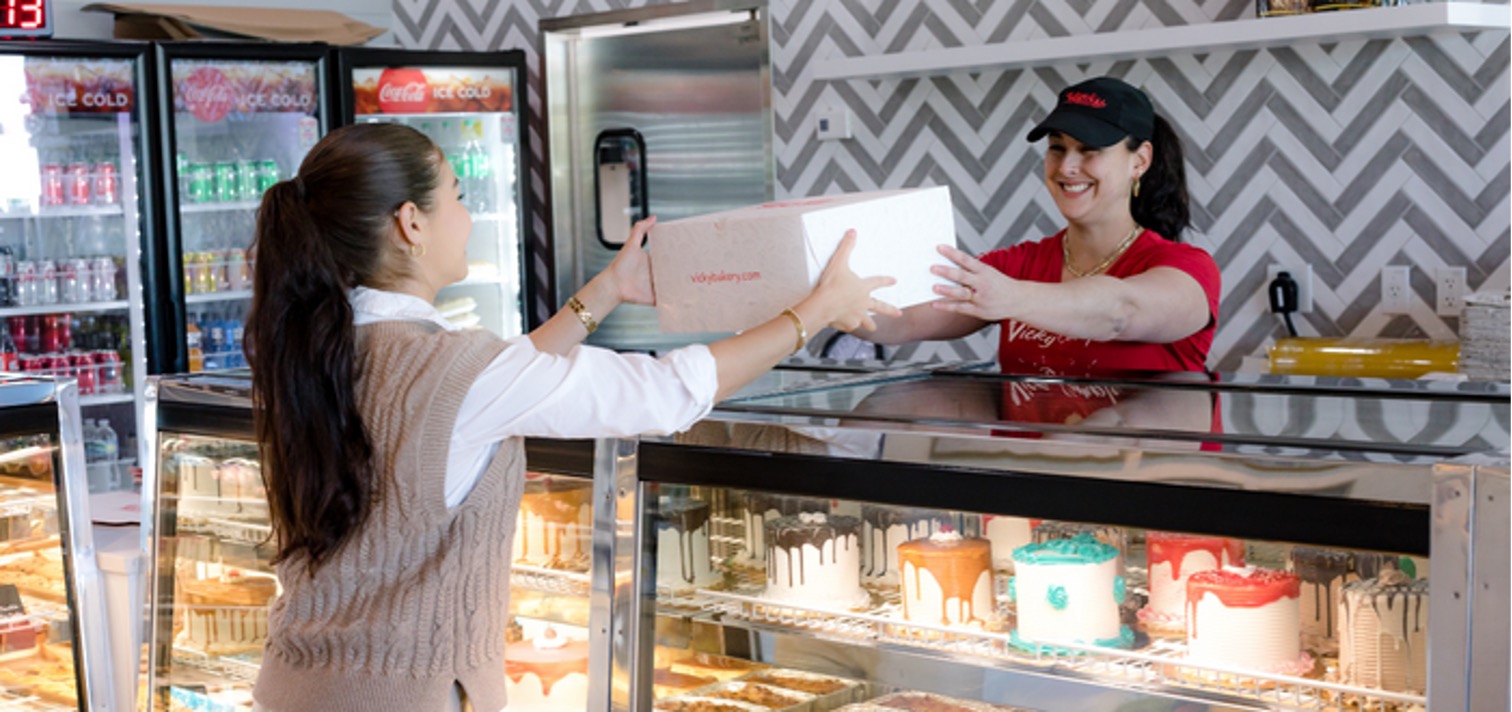 We've always said that one of the greatest things about owning a Vicky Bakery is that you become a real part of the community. While community support is critical, it's not enough and that's why, from day one of training, we continuously work with our franchise partners and their employees to refine the guest experience. In an increasingly competitive restaurant and retail environment, the best way to make a difference is to really take care of every individual that walks through the door.
Understanding that true success does not come from a single event, or a splashy limited time offer, we encourage our franchisees to continually invest in community building and employee training to attract and retain guests.
At Vicky Bakery, we've always cultivated a people first mentality. Both guests and employees, are the most important part of a Vicky Bakery experience. That's why we greet every guest that walks through our doors. It's a simple gesture, but an important one that goes a long way in making a direct connection. We want our guests to know that we're going to take care of them like family from the moment they walk in.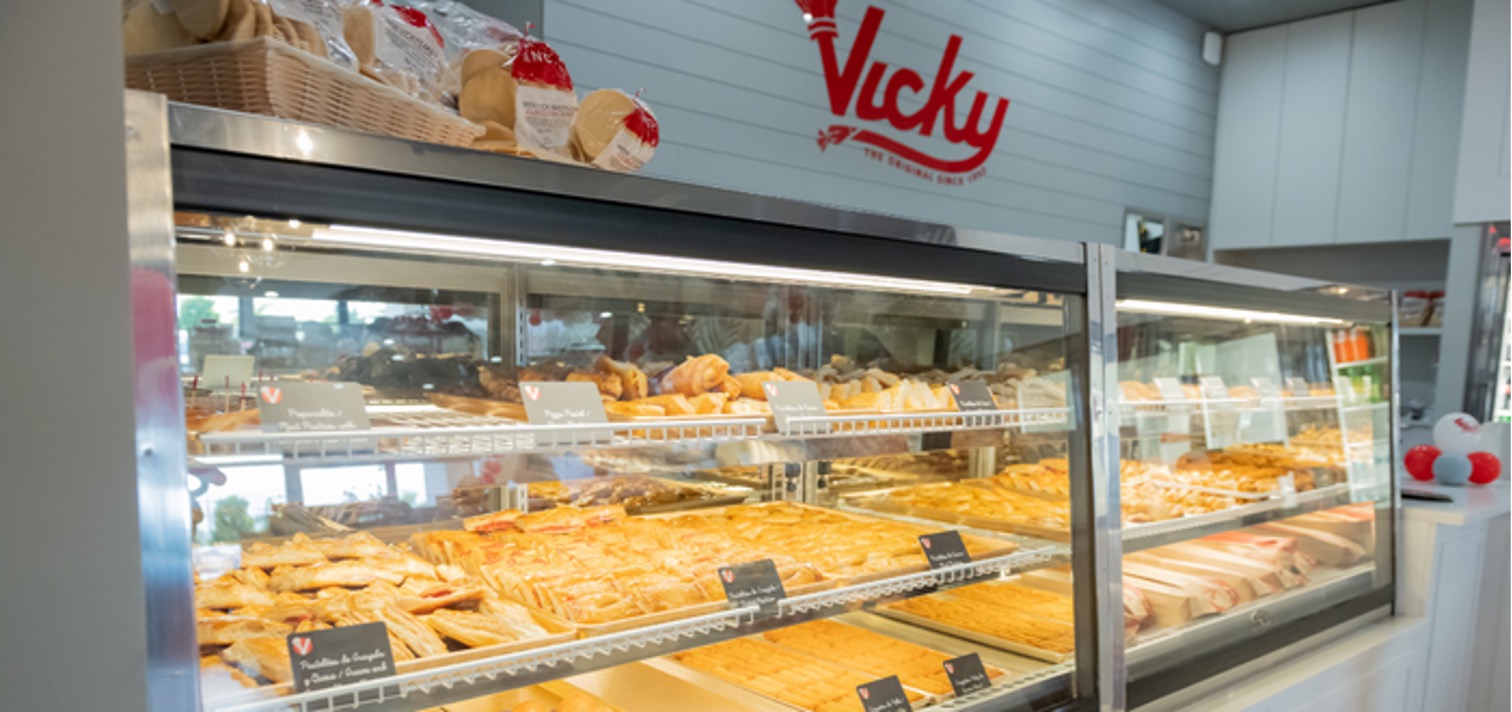 Long before we began franchising, our brand was built with an operator's mindset. While we are a franchise brand, we continue to own and develop corporate units. This allows us to remain connected to the business at all levels of operations. We understand what it takes to run a successful bakery and that's integrated into all aspects of our business model.
Additionally, all franchisees benefit from ongoing training, research and development of new products, operational support, and business counseling. From our corporate support systems to our unique business model, the Vicky Bakery franchise system is designed to position franchise owners for success.
Every decision we make regarding guest acquisition and retention has deep roots in exceeding expectations. That's the key to building an individual bakery and it's integral to the long-term success of our brand.
For more information about owning a Vicky Bakery in your community, click here.