When Vicky Bakery, Miami's beloved original family-owned Cuban bakery, was founded in 1972 by Antonio and Gelasia Cao, they were confident their idea of a neighborhood bakery had the potential to be something extraordinary. Today, it's clear that inclination was right. Founded 50 years ago, Vicky Bakery has grown from a small Hialeah, FL shop into a franchised network of bakeries that continues to offer guests a menu reminiscent of the way the way it used to be in Cuba while introducing new products along the way. We've established a focused and strategic footprint in the $17 billion U.S. bakery café industry which has allowed us to stand out against the competition for decades.  And with South Florida, Southwest Florida, Central Florida, and other major markets across the Sunshine State and Southeast open for development, Vicky Bakery makes a great investment opportunity for those looking to grow their portfolio.
With that said, here are 5 reasons to buy a Vicky Bakery now.
Passionate Customer Base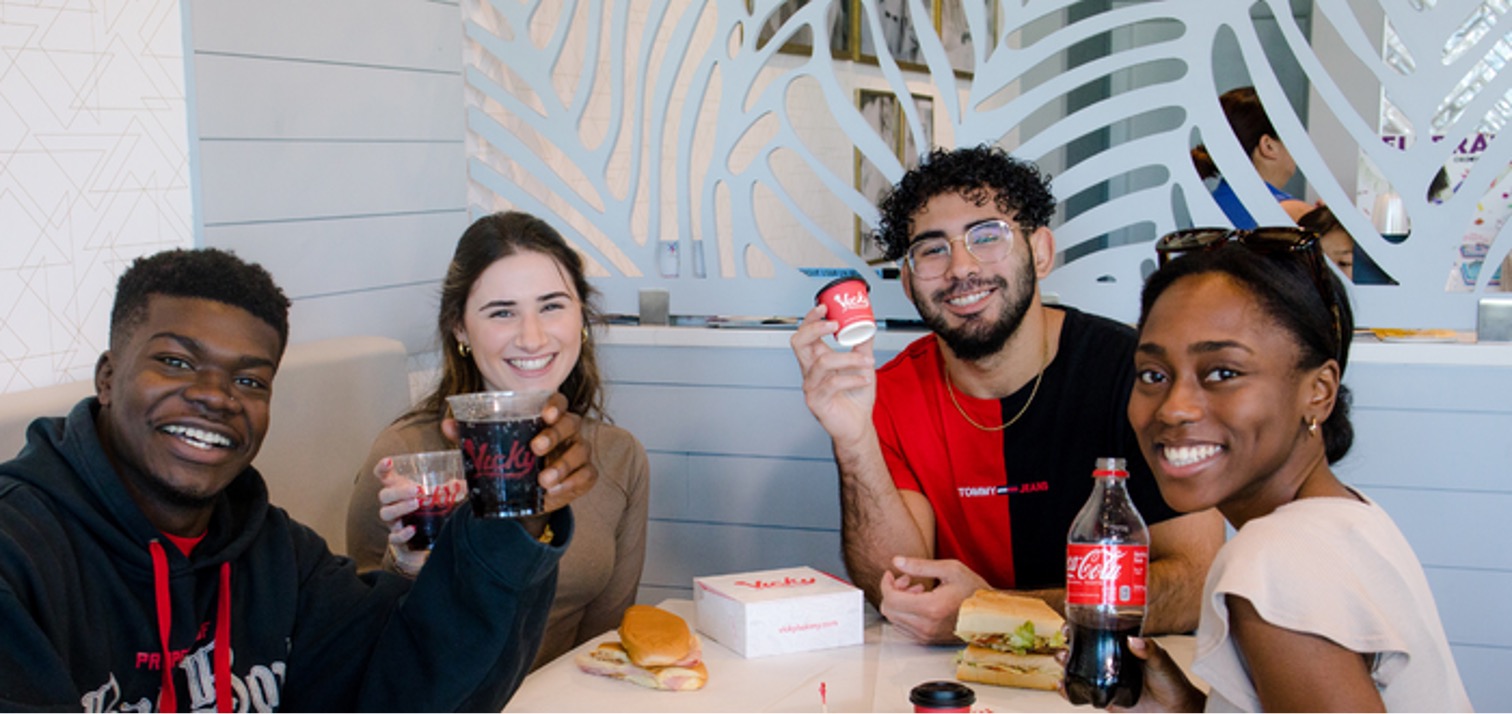 When it comes to guest retention and new guest acquisition, Vicky Bakery believes in a simple but deliberate approach for our brand and our franchisees – build a "people first" culture through every aspect of the bakery.
We've always said that one of the greatest things about owning a Vicky Bakery is that you become a real part of the community. While community support is critical, it's not enough and that's why, from day one of training, we continuously work with our franchise partners and their employees to refine the guest experience. In an increasingly competitive restaurant and retail environment, the best way to make a difference is to really take care of every individual that walks through the door.
A Competitive Product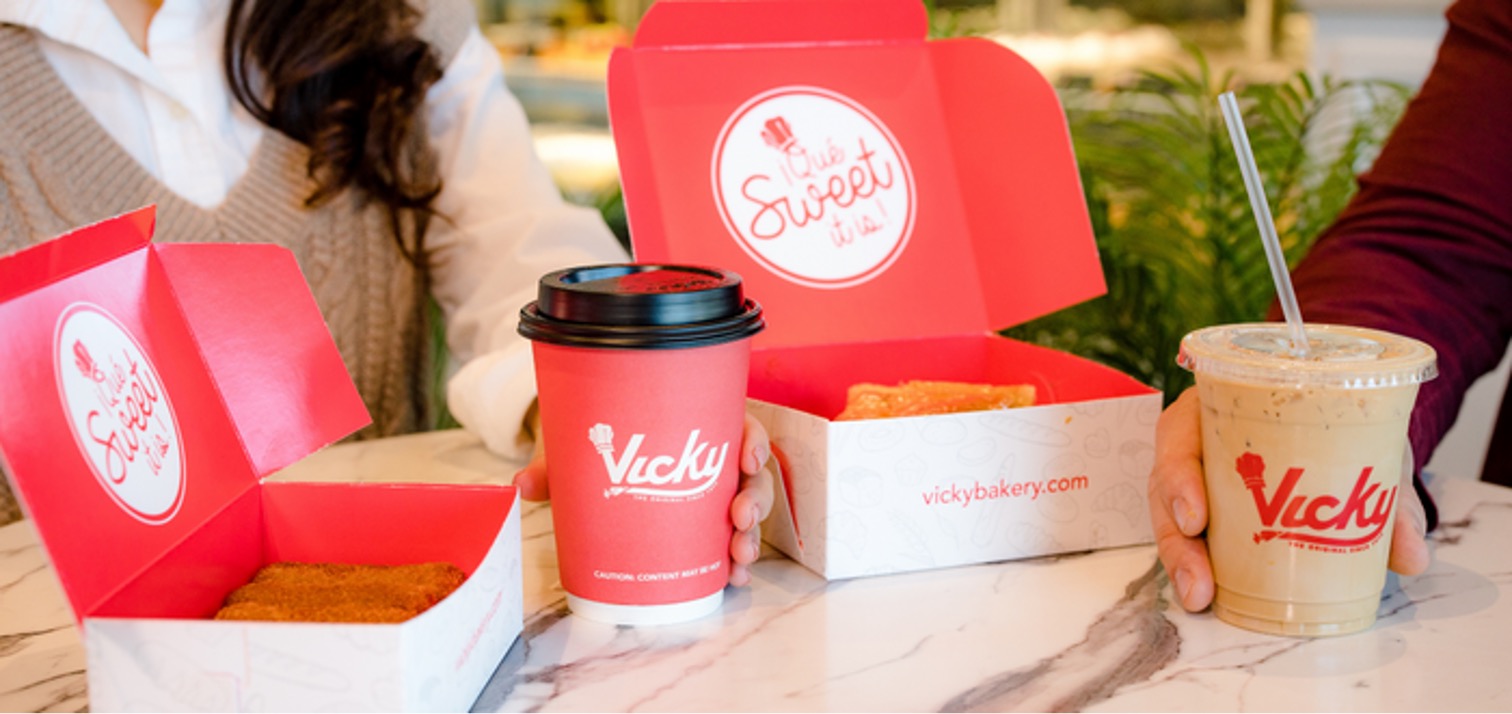 Vicky Bakery's high-quality products make it stand out from others in the bakery and cafe segment. From day one, Vicky Bakery has been carrying on our commitment to fresh, fast, and flavorful food that honors our traditional Cuban recipes while also going above and beyond just bread and coffee to a land of fresh ingredients and unexpected flavor combinations. Created in our own kitchens, these tastes include fresh, homemade breakfast sandwiches, award-winning croquetas and pastelitos, specialty sandwiches, cakes, desserts, and even a vegan Cuban bread, if that's your thing.
Dedicated Support Structure & Training
When joining the Vicky Bakery system, franchisees are guaranteed a high level of support and training. Our team has created a robust center that offers support in everything from real estate site selection to marketing, operations training, technology, and more. We want to make sure franchisees receive the training and tools necessary to make you successful. It's one thing to say, 'I want to open a Vicky Bakery,' but another to ensure you have the tools and capabilities to succeed.
Bakeries of the Future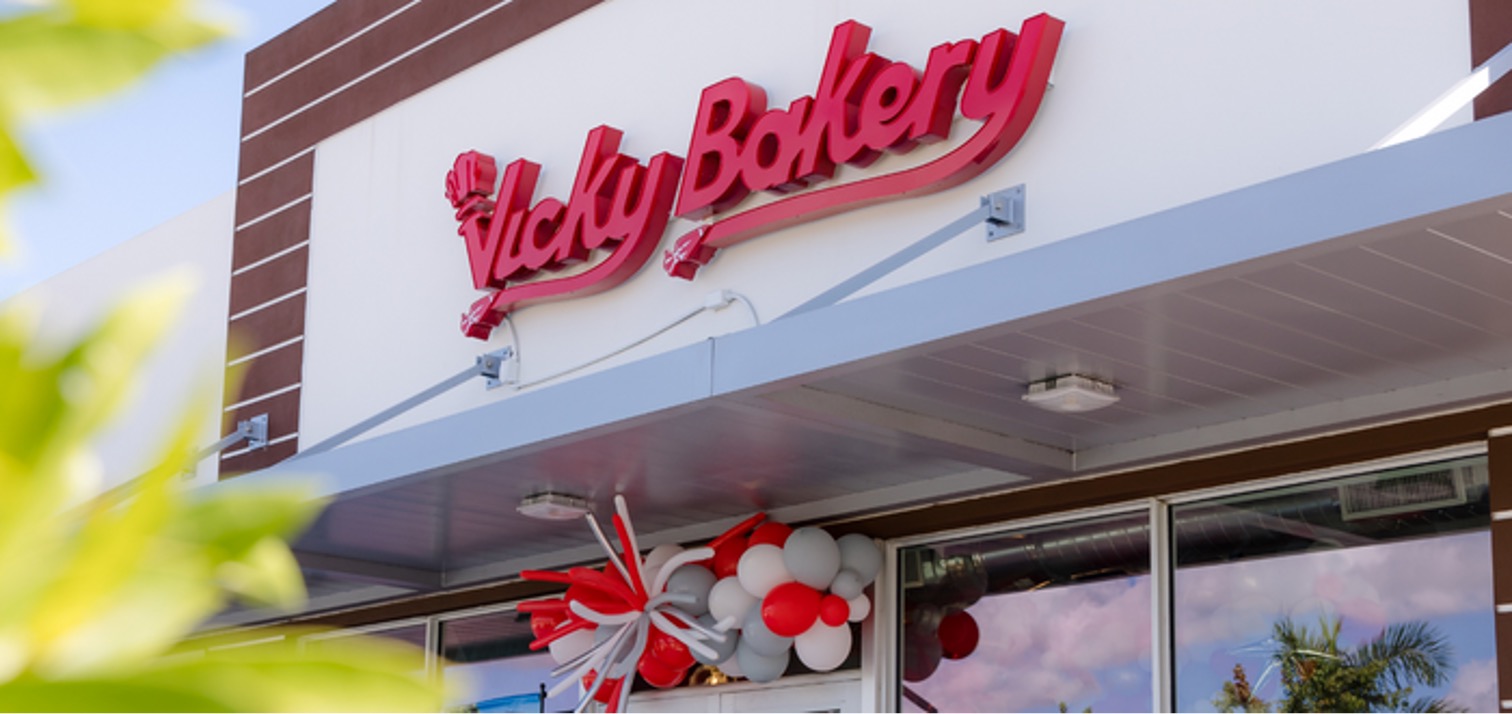 With an ever-growing history of product innovation, a focus on exceptional customer service, and a one-of-a-kind brand identity, Vicky Bakery has been committed to building franchisee profitability since our inception. Looking forward, we continue to invest in diversifying our real estate offering to fit into a wide variety of formats.
From endcap to in-line, and the potential for drive thru, food trucks and even ghost kitchens – our new design provides a better Vicky Bakery experience that adapts to today's busy guests, while still placing a focus on restaurant profitability and the communities we serve.
Community First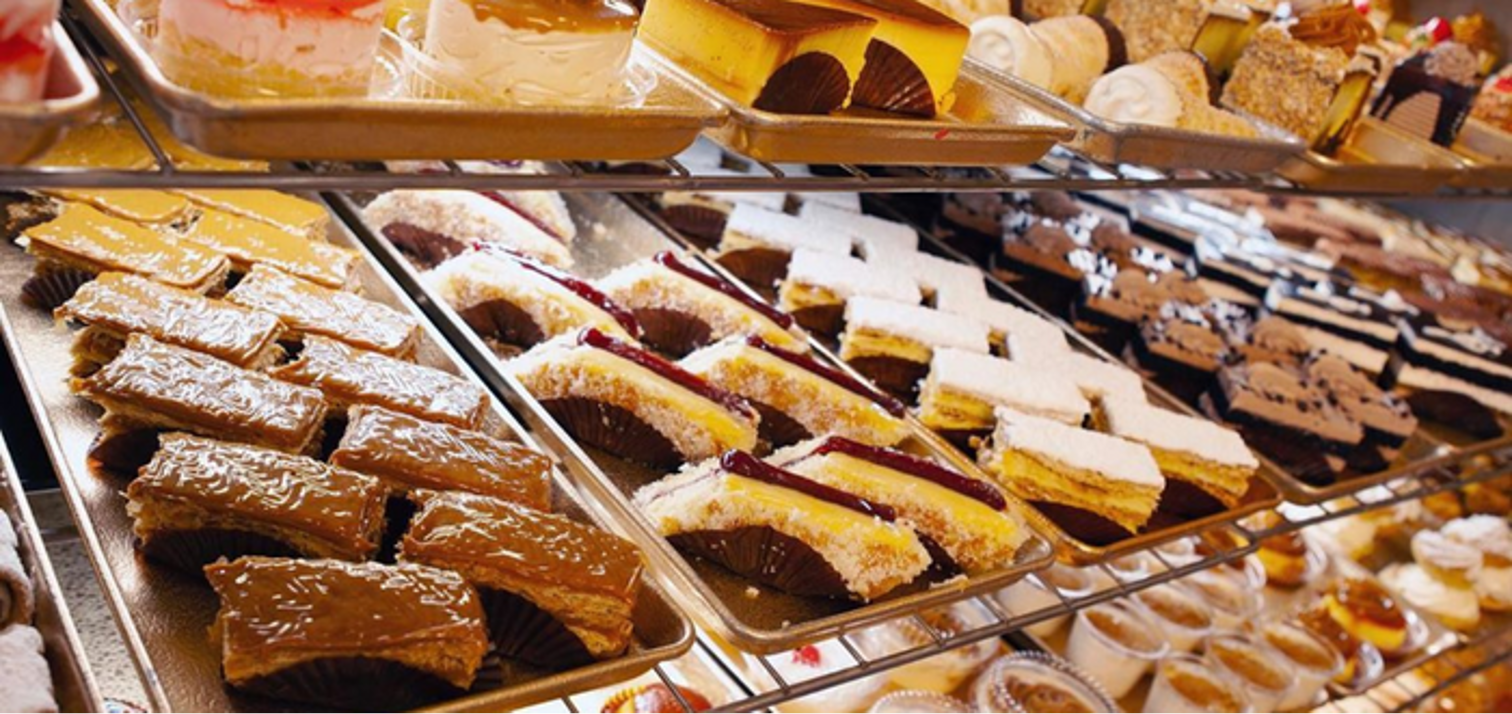 Last, but certainly not least, our franchisees are active members of their communities. This means we encourage you to work as hard outside your four walls as you do inside them. From sponsoring local events to hosting different organizations inside your bakeries, participating in local business associations, and serving food at community festivals among other activities – all can lead to growth and additional brand awareness for your Vicky Bakery.
Franchise Information
To learn more or inquire why Vicky Bakery is one of the best franchises to buy, visit vickybakery.com/franchise.